Ranjan Duara, MD, MRCP, FAAN
Dr. Ranjan Duara is the Medical Director and Dennis C. Cole Family Chair in Alzheimer's Disease Research at the Wien Center for Alzheimer's Disease and Memory Disorders at Mount Sinai Medical Center in Miami Beach. He is a Professor of Neurology at the Herbert Wertheim College of Medicine (Department of Neurology) at Florida International University and Courtesy Professor of Neurology, University of Florida College of Medicine. He completed internal medicine and neurology residencies in India, the United Kingdom and at Thomas Jefferson University Hospital in Philadelphia, and did a fellowship in neuroscience and neuroimaging at NIH.
Dr. Duara's research has focused primarily on early diagnosis of Alzheimer's disease and other dementias, neuroimaging, genetic epidemiology and the methodology for staging the transition from normal cognitive aging to dementia. He has contributed to over 200 articles in peer-review scientific journals as well many book chapters.
He is the Principal Investigator for the State of Florida Alzheimer's Disease Initiative Brain Bank and Associate Director of the 1FLORIDA Alzheimer's Disease Research Center. He has also been an investigator in numerous clinical trials of novel agents for the treatment of Alzheimer's Disease.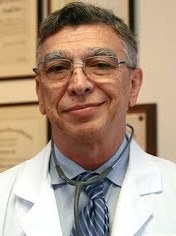 SYMPOSIUM KEYNOTE PRESENTERS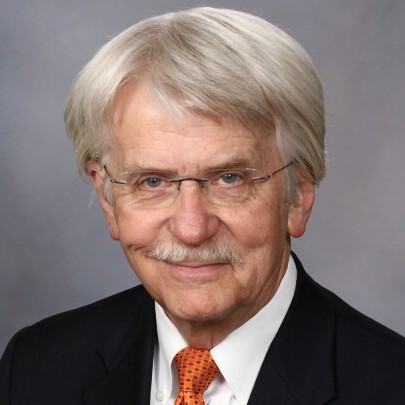 Ronald Petersen, MD, PhD
Dr. Ronald Petersen holds the Cora Kanow Professorship in Alzheimer's Disease Research, and is a Mayo Clinic Distinguished Investigator at the Mayo Clinic. He was on the National Advisory Council on Aging, and the chair of the Advisory Council on Research, Care and Services for the National Alzheimer's Project Act by the Secretary of the Department of Health and Human Services.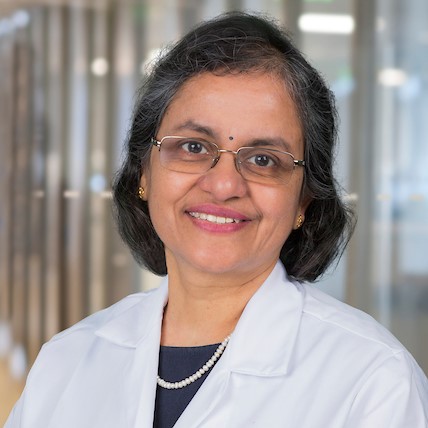 Sudha Seshadri, MD
As founding director of the Glenn Biggs Institute for Alzheimer's & Neurodegenerative Diseases, Dr. Seshadri oversees, integrates, and coordinates all activities of the Biggs Institute, which shares the space of UT Health's Barshop Institute for Longevity and Aging Studies.
Read More
Dr. Seshadri enjoys a superb reputation in both science and clinical care and is a recognized thought leader in Alzheimer's disease having recently co-authored position papers disseminated by the National Academy of Sciences on Preventing Cognitive Decline and Dementia: A Way Forward,  and by the American Heart Association with a paper titled Defining Optimal Brain Health in Adults. She has lectured extensively, nationally and internationally, on Alzheimer's disease, dementia and the genetics of stroke and vascular brain injury.
She is a senior investigator for the seminal Framingham Heart Study, has had peer reviewed research continuously funded by the National Institutes of Health for 10 years, and currently serves as the principal investigator on eight NIH U01 or R01 grants.
Additional resources: uthscsa.edu/academics/biomedical-sciences/faculty/profile/53266/Seshadri%2C-Sudha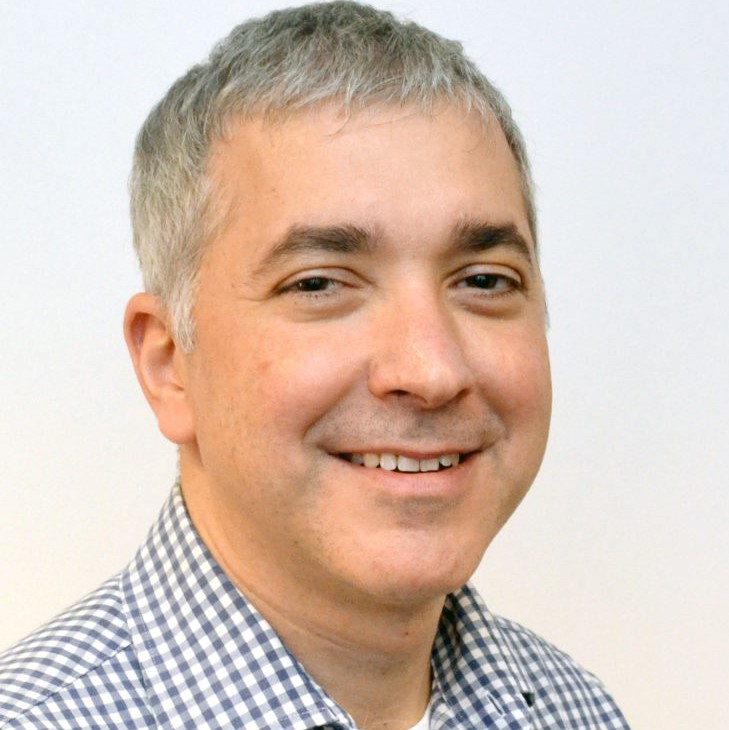 David Wolk, MD
Dr. David Wolk Dr. David Wolk is Professor of Neurology, Chief of the Division of Cognitive Neurology, Director of the National Institute of Aging funded Penn Alzheimer's Disease Research Center, and Co-Director of the Penn Memory Center.
Read More
Dr. Wolk's primary clinical interest has been in the diagnosis and care of individuals with a variety of neurodegenerative conditions. His research has focused on the cognitive neuroscience of memory decline associated with aging and Alzheimer's Disease using techniques including behavioral testing, structural and functional MRI, and FDG and molecular PET imaging. Much of this work is also directed at examining biomarkers, including behavioral and neuroimaging, that differentiate healthy aging from the earliest transition to AD and their potential role in understanding disease mechanisms and incorporation into treatment trials. Dr. Wolk has had sustained NIH support since 2003 and has been the principal or co-investigator on numerous local, national and international studies, including therapeutic trials.
Dr. Wolk completed his medical training at Johns Hopkins University, a Neurology residency at the University of Pennsylvania, and clinical Fellowship training in Cognitive and Behavioral Neurology at Brigham and Women's  Hospital/Harvard Medical School; where he also completed a post-doctoral research fellowship studying memory in Alzheimer's Disease. Amongst a number of honors, he is the recipient of the American Academy of Neurology's Norman Geschwind Prize in Behavioral Neurology.
Additional resources: med.upenn.edu/apps/faculty/index.php/g324/p4326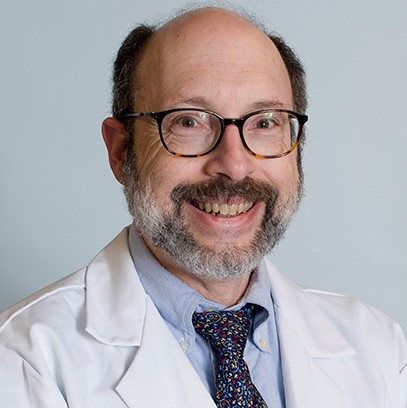 Bradley Hyman, MD, PhD
Dr. Bradley Hyman is the John B. Penney, Jr. Professor of Neurology at Harvard Medical School and Massachusetts General Hospital. He directs the Alzheimer's disease research unit at MassGeneral Institute for Neurodegenerative Diseases (MIND), with the goal of understanding the neuropathophysiologic and genetic factors that underlie dementia.
Read More
Dr. Hyman's laboratory studies the anatomical and molecular basis of dementia in Alzheimer's disease and dementia with Lewy bodies.
He received his MD and PhD from University of Iowa and he has received the Metropolitan Life Award, the Potamkin Prize, a National Institute on Aging Merit award, and an Alzheimer's Association Pioneer Award. He is the current Director of the Massachusetts Alzheimer's Disease Research Center.
Additional resources: massgeneral.org/neurology/research/hyman-lab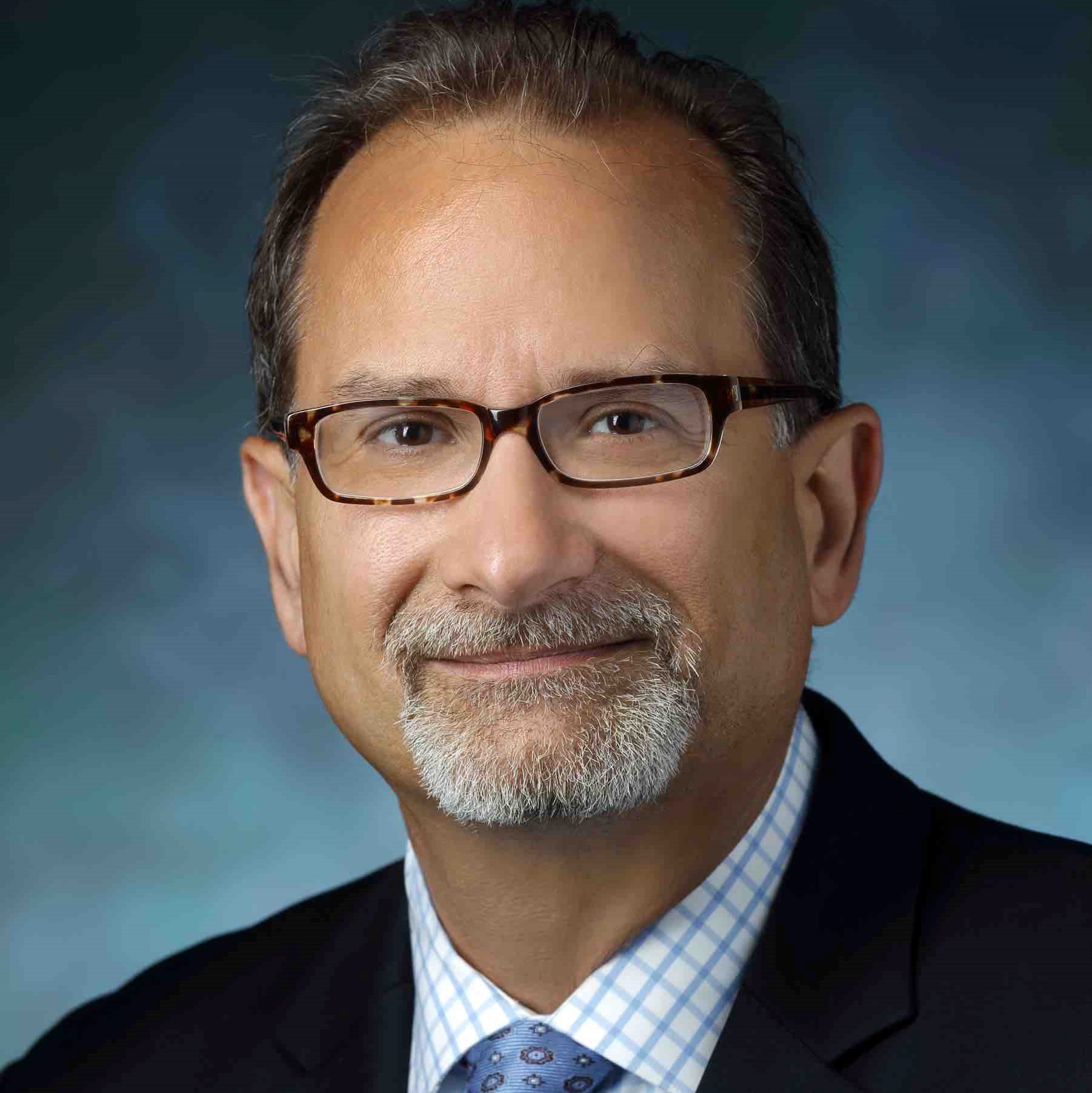 Constantine (Kostas) Lyketsos, MD, MHS
Dr. Lyketsos is the Elizabeth Plank Althouse Professor for Alzheimer's Research. He is the Chair of Psychiatry at the Johns Hopkins Bayview Medical Center. He is the founding director of the Richman Family Precision Medicine Center of Excellence in Alzheimer's Disease, and an associate director of the Johns Hopkins Alzheimer's Disease Research Center (ADRC).
Read More
Dr. Lyketsos' research mainly focuses on treatment development for neurodegenerative disease especially dementia and Alzheimer's disease. His work employs the methods of translational and interventional epidemiology and involve biomarkers, and brain imaging.
He has conducted seminal research on the neuropsychiatric disturbances (NPS) associated with degenerative brain disease including studies of patterns of occurrence and impact of NPS on dementia or transition from normal to MCI to dementia. Dr. Lyketsos' team is developing biomarkers to accelerate treatment development for Alzheimer's disease and other forms of brain injury.
Additional resources: hopkinsmedicine.org/profiles/details/constantine-lyketsos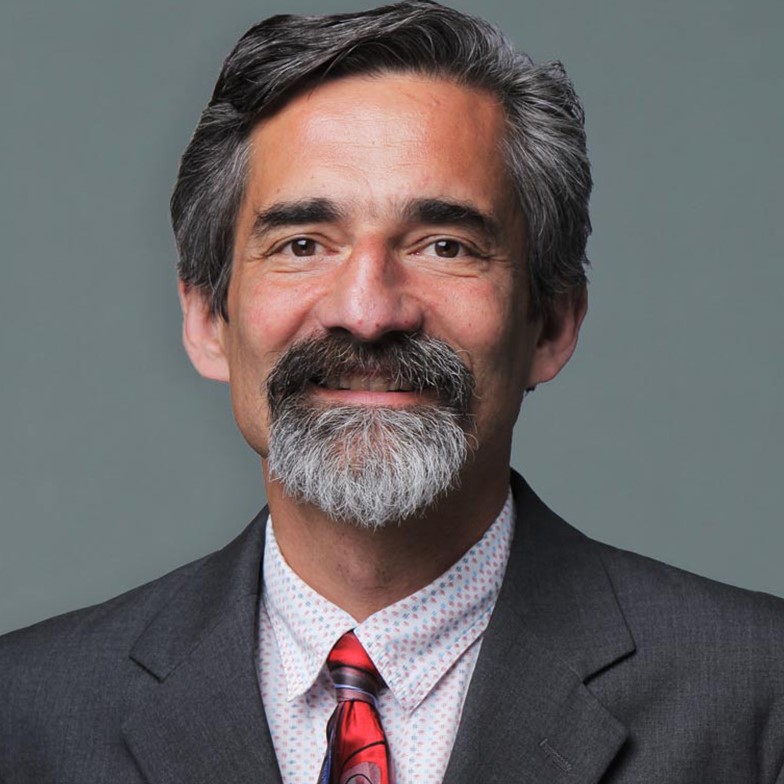 Thomas Wisniewski, MD
Dr. Wisniewski is a board-certified neurologist and neuropathologist, currently the Gerald J. and Dorothy R. Friedman Professor of New York University Alzheimer's Disease Center, Department of Neurology at NYU Grossman School of Medicine.
Read More
Here, he runs an active research laboratory focusing on neurodegenerative disorders—with a particular focus on the mechanisms that drive amyloid deposition in Alzheimer's and prion diseases. This work has led to over 300 peer-reviewed publications, 28 issued patents, and continuous funding from the NIH for over 30 years.
His lab has made key discoveries in gaining a greater understanding of possible therapeutic interventions, including discovering the role of apolipoprotein E (APOE) in driving amyloid deposition in late-onset Alzheimer's disease. He coined the term "pathological chaperone" to denote the role of APOE, even before the discovery of the link between the APOE E4 allele and late-onset Alzheimer's disease. More recently, his laboratory developed a novel therapeutic approach based on blocking the interactions between apoE and amyloid β, showing it to be effective in multiple Alzheimer's disease models.
Recently, Dr. Wisniewski has developed an unbiased localized proteomic methodology that produces robust data utilizing archival formalin, fixed paraffin embedded human tissue, and used this method to perform the most extensive proteomic analyses of amyloid plaques and phosphorylated tau in Alzheimer's disease patient tissue.
He obtained his MD at King's College London GKT School of Medical Education; he completed his residencies and chief residencies in neurology and neuropathology at NYU School of Medicine and New York-Presbyterian/Columbia University Medical Center, respectively.
Additional resources: nyulangone.org/doctors/1033103759/thomas-m-wisniewski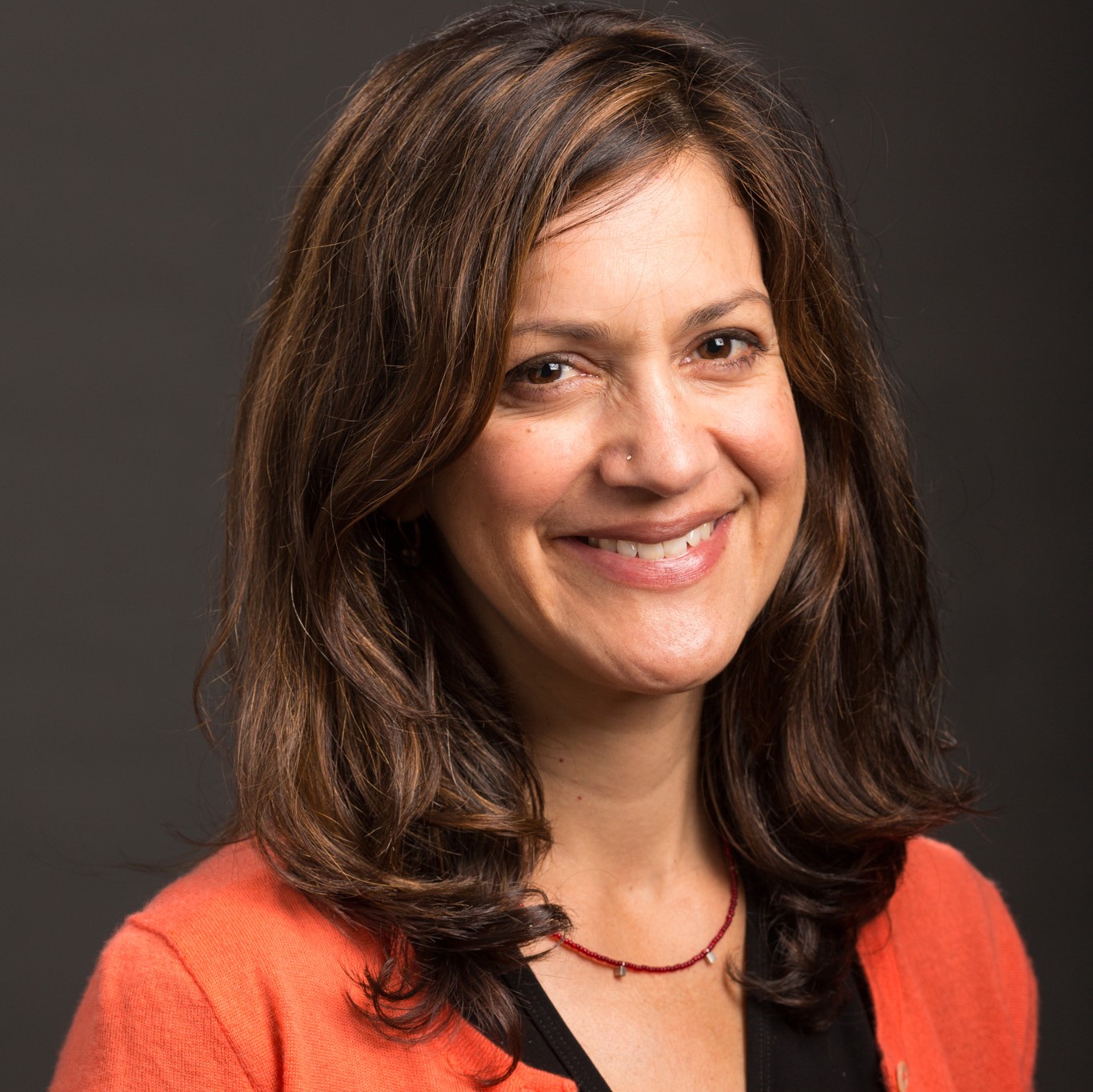 Serena Spudich, MD, MA
Dr. Serena Spudich is the Gilbert H. Glaser Professor of Neurology, Division Chief, Neurological Infections & Global Neurology and Co-director, Center for Neuroepidemiology and Clinical Neurological Research at Yale's School of Medicine.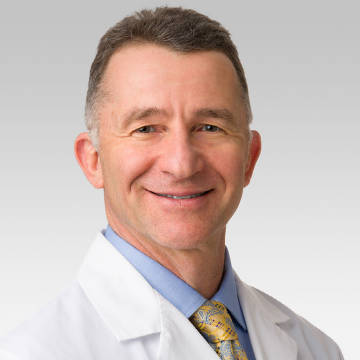 Igor Koralnik, MD, PhD
Dr. Igor Koralnik is Chief of Neuro-infectious Disease and Global Neurology in the Department of Neurology; the Archibald Church Professor of Neurology at Northwestern Feinberg School of Medicine.
Read More
Since the beginning of the COVID-19 pandemic, Dr. Koralnik has leveraged his expertise from the AIDS epidemic to offer insight and conduct research regarding how COVID-19 affects the nervous system. His research team published the first study on the neurological complications in hospitalized COVID-19 patients in the US. In May 2020, Dr. Koralnik also created one of the first Neuro COVID-19 clinics in the country where he and his team investigate, diagnose and manage neurological symptoms of COVID-19 long haulers.
When he was at Harvard Medical School, Dr. Koralnik initiated in 2010 a Global Neurology research program at the University Teaching Hospital in Lusaka, Zambia. Over the years, this program has grown tremendously and has become a Multi-institutional consortium, the Zambia Institute for Neurological Care, Research, and Education (ZINCARE).
Dr. Koralnik obtained his medical degree from University of Geneva.
Additional resources: feinberg.northwestern.edu/faculty-profiles/az/profile.html?xid=46650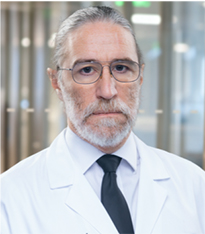 Gabriel de Erausquin, MD, PhD, MSc
Dr. de Erausquin is a professor of Neurology and Radiology at the Joe and Teresa Long School of Medicine, at UT Heath San Antonio. He the director of the Laboratory of Brain Development, Modulation and Repair, at The Glenn Biggs Institute of Alzheimer's & Neurodegenerative Disorders. He is also the director of the Laboratory of Electrophysiology Imaging at UT Health San Antonio's Research Imaging Institute.
Read More
Dr. de Erausquin's research focuses largely on prediction and prevention of severe brain disorders, using global health strategies for community engagement, early detection and early intervention in combination with advanced personalized/precision medicine and bioinformatics, and cell-based models with a focus on brain development and repair. He has extensive clinical expertise on the use of deep brain stimulation for movement disorders, as well as on the use of vagus nerve stimulation, repetitive transcranial magnetic stimulation and electroconvulsive therapy.
Additional resources: uthscsa.edu/patient-care/physicians/providers/1831115138/Gabriel-De%20Erausquin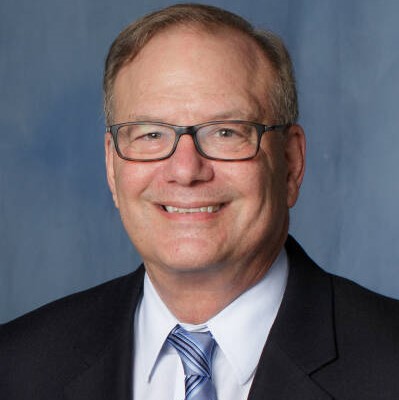 Steven DeKosky, MD (chair)
Dr. DeKosky, a prominent Alzheimer's disease and traumatic brain injury researcher and UF alumnus, came to UF in July 2015 as the institute's deputy director and professor of neurology in the College of Medicine.
Read More
Prior to joining the McKnight Brain Institute, Dr. DeKosky was vice president and dean of the University of Virginia School of Medicine from 2008 to 2013, and was then appointed emeritus professor of neurology. Prior to becoming dean at UVA, he spent 18 years at the University of Pittsburgh in roles that included chair of the department of neurology and director of the Alzheimer's Disease Research Center.
As a researcher, Dr. DeKosky focused on understanding the neurochemistry, neuroimaging, treatment and prevention of Alzheimer's disease in both his laboratory and in clinical research. He also co-authored the first report of the dementia associated with traumatic brain injuries among professional football players and published extensively in basic research of TBI.
At UF, Dr. DeKosky did graduate work in psychology and neuroscience, received a medical degree in 1974 and following an internship at The Johns Hopkins Hospital, returned to UF to complete a residency in neurology, followed by a fellowship in neurochemistry at the University of Virginia Center for Neurosciences.
Additional resources: neurology.ufl.edu/profile/dekosky-steven/
Peter Nelson, MD, PhD
Dr. Nelson received his medical degree and a doctorate in philosophy in Neurobiology, from the University of Chicago Pritzker School of Medicine. He then completed anatomic pathology residency, neuropathology clinical fellowship, and post-doctoral fellowship at the University of Pennsylvania Medical Center, Philadelphia.
Read More
Nelson is board certified by the American Board of Pathology in Anatomic Pathology and Neuropathology. He leads the Neuropathology Core of the University of Kentucky Alzheimer's Disease Center.
Nelson's areas of interest include neuropathology, microRNAs (miRNAs), Alzheimer's disease, hippocampal sclerosis of aging (HS-Aging), dementia with Lewy bodies, and other neurodegenerative diseases.
Additional resources: ukhealthcare.uky.edu/doctors/peter-nelson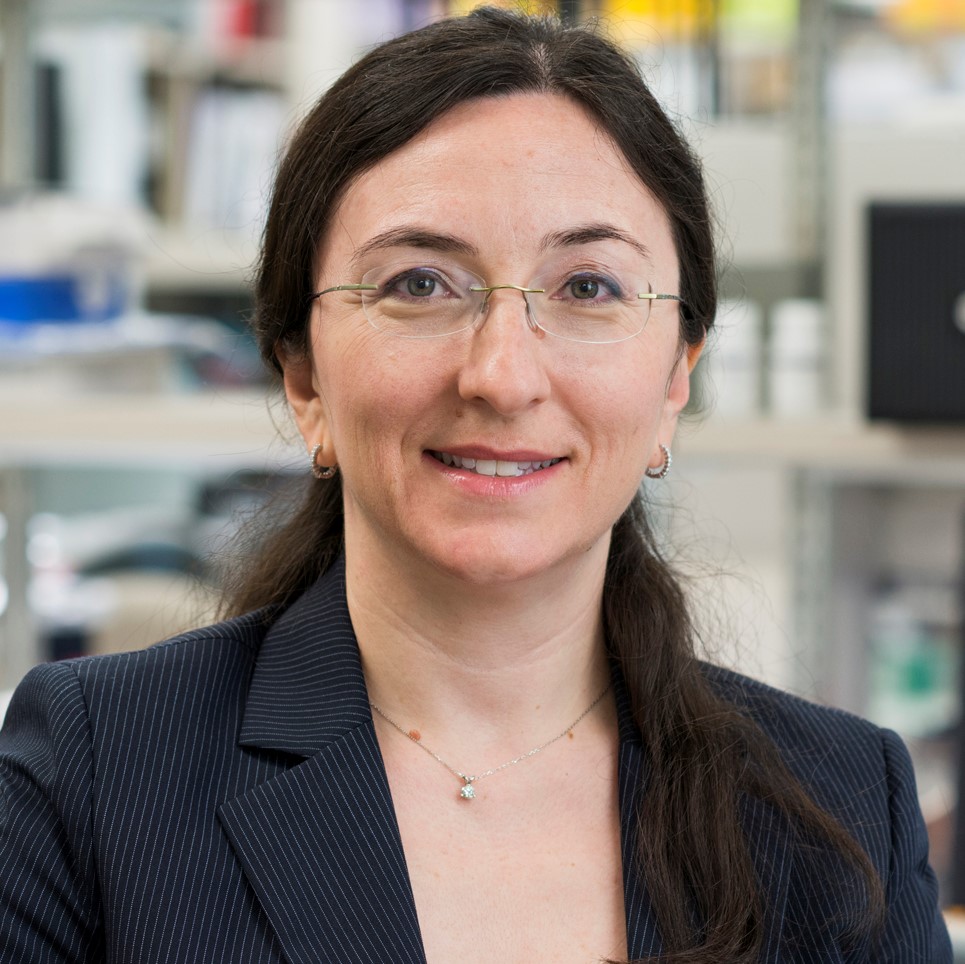 Nilüfer Ertekin-Taner, MD, PhD
Dr. Ertekin-Taner is a Professor of Neurology and Neuroscience at Mayo Clinic Florida. She is a physician-scientist with seminal contributions to the field of Alzheimer's disease and related neurodegenerative conditions. Her innovative, groundbreaking work combining complex genomics and deep endophenotypes is essential for the discovery of molecular disease mechanisms, new treatments and biomarkers for these devastating and currently incurable conditions.
Read More
She has pioneered the endophenotype approach in genetic studies of Alzheimer's Disease and related disorders (ADRD). Her laboratory applies leading-edge analytic approaches to integrate biological traits with multi-omics data to discover precision medicine therapies and biomarkers in ADRD. Dr. Ertekin-Taner is a PI of AMP-AD and Resilience-AD and was a PI of M 2 OVE-AD consortia and Florida Consortium for African American AD Studies (FCA 3 DS).
Dr. Ertekin-Taner has been continually funded by the National Institutes of Health and foundations, having served or serving as a Principal Investigator (PI) on 36 grants with total extramural grant support of >$35 million since 2008. Her lab is a leader in many national large-scale initiatives aiming to discover precision medicine therapies and biomarkers in Alzheimer's and related disorders. Owing to her prolific, impactful work, Dr. Ertekin-Taner serves on numerous executive committees, advisory boards and is a frequent invited-speaker. A board-certified neurologist, she cares for dementia patients and also enjoys her role as an educator with over 70 trainees to date from various career stages.
@DrNErtekinTaner, #NETanerLab
Lab Webpage: https://www.mayo.edu/research/labs/genetics-of-alzheimers-disease-and-endophenotypes
Dr. Ertekin-Taner Mayo Clinic Bio: https://www.mayo.edu/research/faculty/taner-nilufer-m-d-ph-d/bio-00027318
LinkedIn: https://www.linkedin.com/in/nilufer-ertekin-taner-30037b152/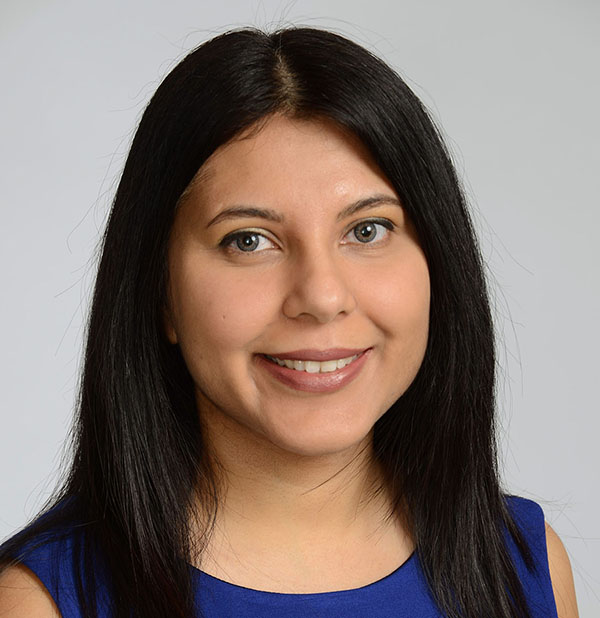 AmanPreet Badhwar, PhD
Dr. AmanPreet Badhwar is an Assistant Professor at the University of Montreal, Faculty of Medicine, Department of Pharmacology and Physiology, and a Principal Investigator at the Centre de recherche de l'Institut universitaire de gériatrie de Montréal (CRIUGM). She directs the Multiomics Investigation of Neurodegenerative Diseases (MIND) Lab. Dr. Badhwar is a member of the Canadian Consortium on Neurodegeneration in Aging and the Alzheimer's Association International Society to Advance Alzheimer's Research and Treatment. She is also actively engaged in several committees of the International Organization for Human Brain Mapping.
Read More
Dr. Badhwar holds a PhD from McGill University, where she integrated brain imaging, quantitative proteomics and measures of neurovascular coupling to study the interaction of neuronal and neurovascular damage in Alzheimer's disease (AD), and the impact of therapeutics on these two components.
Elements of Dr. Badhwar's postdoctoral work sought to characterize the heterogeneity in AD cohorts using resting-state functional MRI connectivity, an emerging biomarker of synaptic or
network dysfunction in AD. These investigations contributed to the understanding of connectivity measures in AD from three different perspectives: group-level connectivity,
connectivity subtypes, and individual connectivity fingerprint. 
Another important aspect of Dr. Badhwar's postdoctoral work was focused on establishing a biomarker roadmap for the Canadian Consortium for Neurodegeneration in Aging, where she
and her colleagues proposed an analytic framework for generating multiomics biomarkers from imaging, genomics, metabolomics and other modalities. 
Dr. Badhwar has held several prestigious scholarships over the years, and was recently awarded the Chercheur-boursier Junior 1 from the Fonds de recherche du Québec.
​Additional resources: badhwarmindlab.ca/our_team.php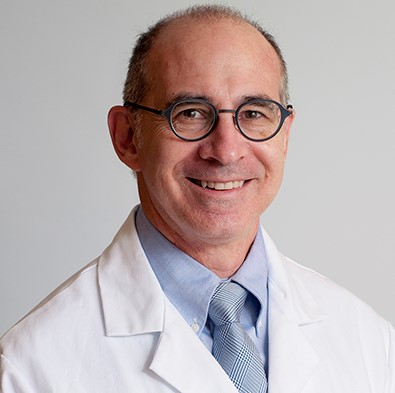 Steven Arnold, MD
Dr. Arnold is Professor of Neurology at Harvard Medical School and Translational Neurology Head and Managing Director of the Interdisciplinary Brain Center at Massachusetts General Hospital.  After receiving his M.D. from Boston University, Dr. Arnold completed residency training in Psychiatry at the New York State Psychiatric Institute / Columbia Presbyterian Medical Center in New York and residency training in Neurology at the University of Iowa Hospitals and Clinics in Iowa City. He also completed fellowship training in Cognitive Neuroscience and was a post-doctoral associate in Neuroanatomy in Iowa.
Read More
Dr. Arnold is board certified in both neurology and psychiatry. After his training, Dr. Arnold joined the faculty at the University of Pennsylvania where he was Professor of Psychiatry and Neurology until his move to Massachusetts General Hospital in 2015. At the Massachusetts General Hospital, Dr. Arnold is the neurology lead for the Interdisciplinary Brain Center, a new collaboration of the Departments of Neurology. Psychiatry and the Martinos Center for Neuroimaging. Its mission is to facilitate the discovery, development, and implementation of promising therapeutics and associated diagnostics for individuals with complex brain disorders that affect cognition, behavior and emotion. Neurodegenerative diseases are major disease interests of the Interdisciplinary Brain Center.
Dr. Arnold has conducted longstanding research on neurodegenerative disease pathology, molecular biomarkers and therapeutics for cognitive decline and psychiatric syndromes in late life and has led broad clinical and translational research programs. He has authored over 300 scientific articles, reviews and chapters. Current scientific interests include biomarkers in brain aging and dementias, metabolic factors driving dementia, and protective factors that account for cognitive resilience, all towards accelerating therapeutics discovery and development in early phase and proof-of-concept clinical trials for neurocognitive disorders.
Dr. Arnold's clinical practice at Massachusetts General Hospital focuses on older adults with cognitive disorders, especially Alzheimer's disease and normal pressure hydrocephalus.
Additional resources: connects.catalyst.harvard.edu/Profiles/display/Person/166253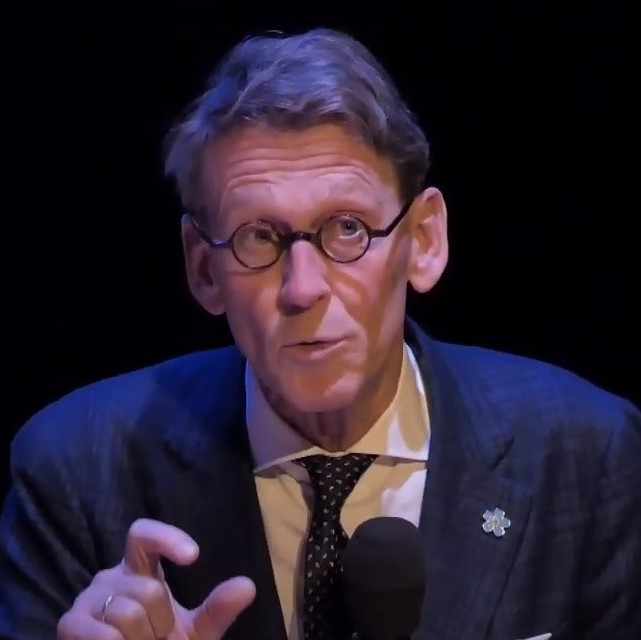 Philip Scheltens, MD, PhD (chair)
Prof. dr. Scheltens studied at the VU University Amsterdam, Netherlands, gaining his MD in 1984, and PhD in 1993. Clinical residencies in neurosurgery and neurology supported his academic development. He is Professor of Cognitive Neurology and founder of the Alzheimer Center at Amsterdam University Medical Centers. Currently his main activity is managing partner of the LSP Dementia Fund, that he started in 2020.
Read More
He has been the (inter)national PI for over 35 studies, including phase 1-3 multicenter clinical trials. He supervised >75 PhD theses since 2000. He founded the Dutch national plan against dementia and served as chair of the board. He is co-editor-in-chief of Alzheimer's Research & Therapy and co-leads various EU projects. He authored over 1100 peer reviewed papers and > 75 book chapters and co-edited several major text books.
He is member of the Royal Dutch Academy of Arts and Sciences (KNAW) since 2011. In 2016 he was awarded the European Grand Prix for Alzheimer's Research. In 2020 he was Knighted in the Order of the Netherlands Lion by the King of the Netherlands. In 2021 he was elected honorary member of the European Academy of Neurology and was appointed chair of the World Dementia Council.
Additional resources: research.vumc.nl/en/persons/philip-scheltens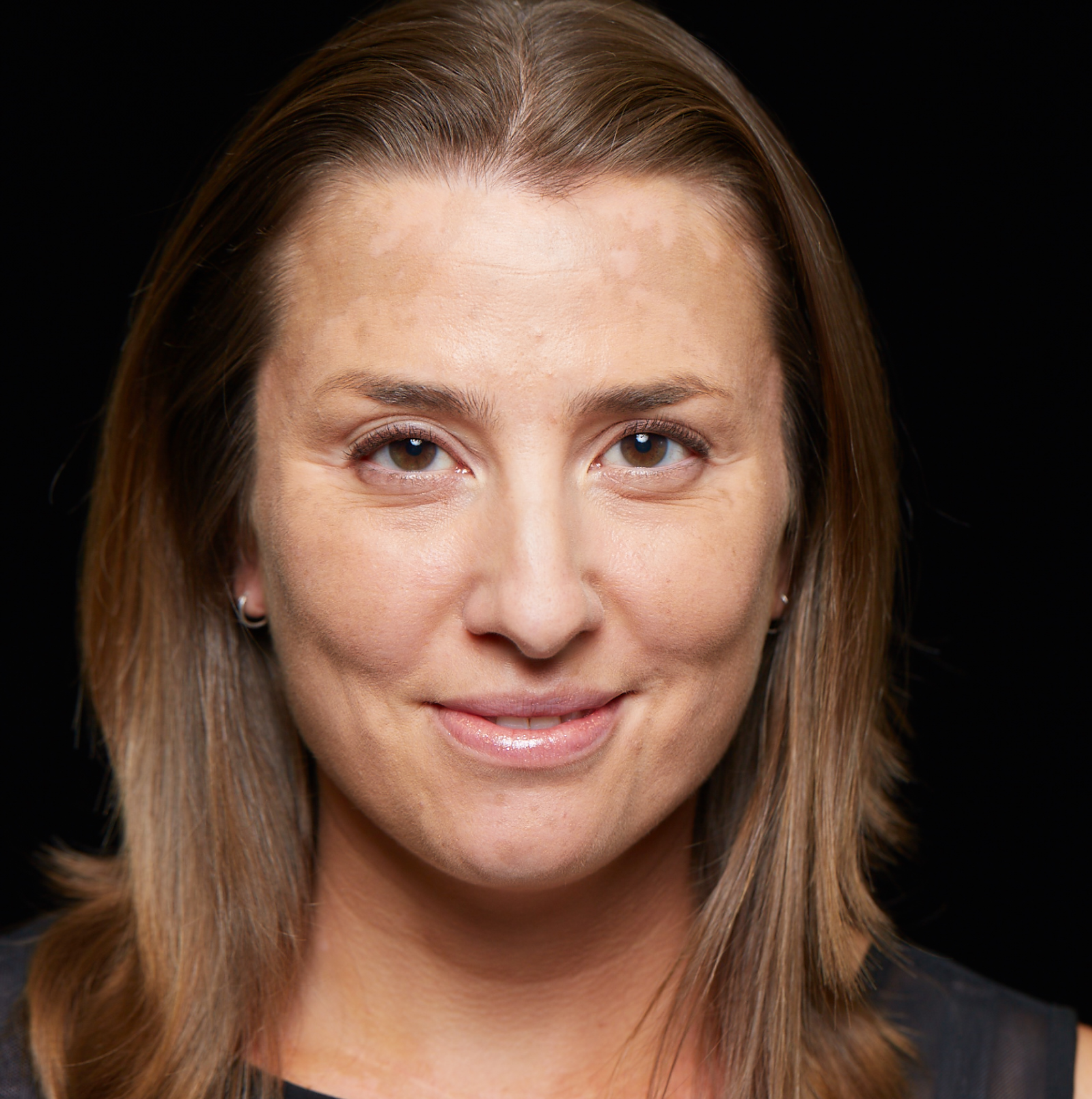 Rachel Nosheny, PhD
Dr. Nosheny is an Assistant Professor in the Department of Psychiatry and Behavioral Sciences at UCSF and the San Francisco Veteran's Administration Medical Center. She is a co-investigator of the UCSF Brain Health
Registry (BHR), a longitudinal, online cohort of over 90,000 participants, aimed at accelerating the development of treatments for AD and other brain diseases through validation of remote assessments, and resource and data sharing.
Read More
Dr. Nosheny has research experience in the fields of neurodegeneration; synaptic biology; longitudinal brain atrophy in aging and Alzheimer's disease (AD); and AD biomarkers. Her current research focuses on the development and validation of novel methods to efficiently identify older adults at risk for cognitive decline, cognitive impairment, and dementia. She leads a number of studies focused on validation of remote cognitive and functional assessments, including a project to develop and validate a remotely-administered, automatically scored electronic Clinical Dementia Rating (CDR). Within the BHR, she directs multiple initiatives to increase research participation of underrepresented populations in dementia research using community-engaged research strategies. Within the Alzheimer's Association ISTAART Subjective Cognitive Decline Professional Interest Area, she leads a working group focused on better understanding the role of dyadic (participant and study partner) subjective measures in dementia research. Dr. Nosheny established a novel cohort in BHR of over 9000 participant/study partner dyads to validate remote dyadic subjective report measures.
Additional resources: profiles.ucsf.edu/rachel.nosheny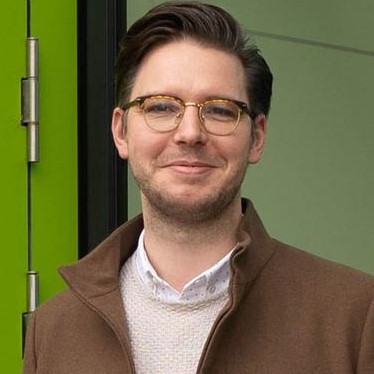 Nicolai Franzmeier, MD, PhD
Dr. Franzmeier is an early career investigator with a strong focus on Alzheimer's disease neuroimaging research. He received undergraduate training in psychology and medicine from 2009-2014 in Innsbruck, Austria, after which he completed his PhD at the graduate school for systemic neurosciences (LMU) in Munich in 2017.
Read More
He is specifically interested in the
spatiotemporal evolution of AD-related brain changes that underlie cognitive decline and
those factors that provide resilience in AD.
His overall goal is to develop clinically useful models for predicting disease progression and to identify therapeutically relevant targets for secondary prevention of AD dementia. To this end, he is combining structural & functional MRI with molecular PET imaging and genetics.
Additional resources:isd-research.de/research-groups/franzmeier-lab/c2a419aceaa4aab7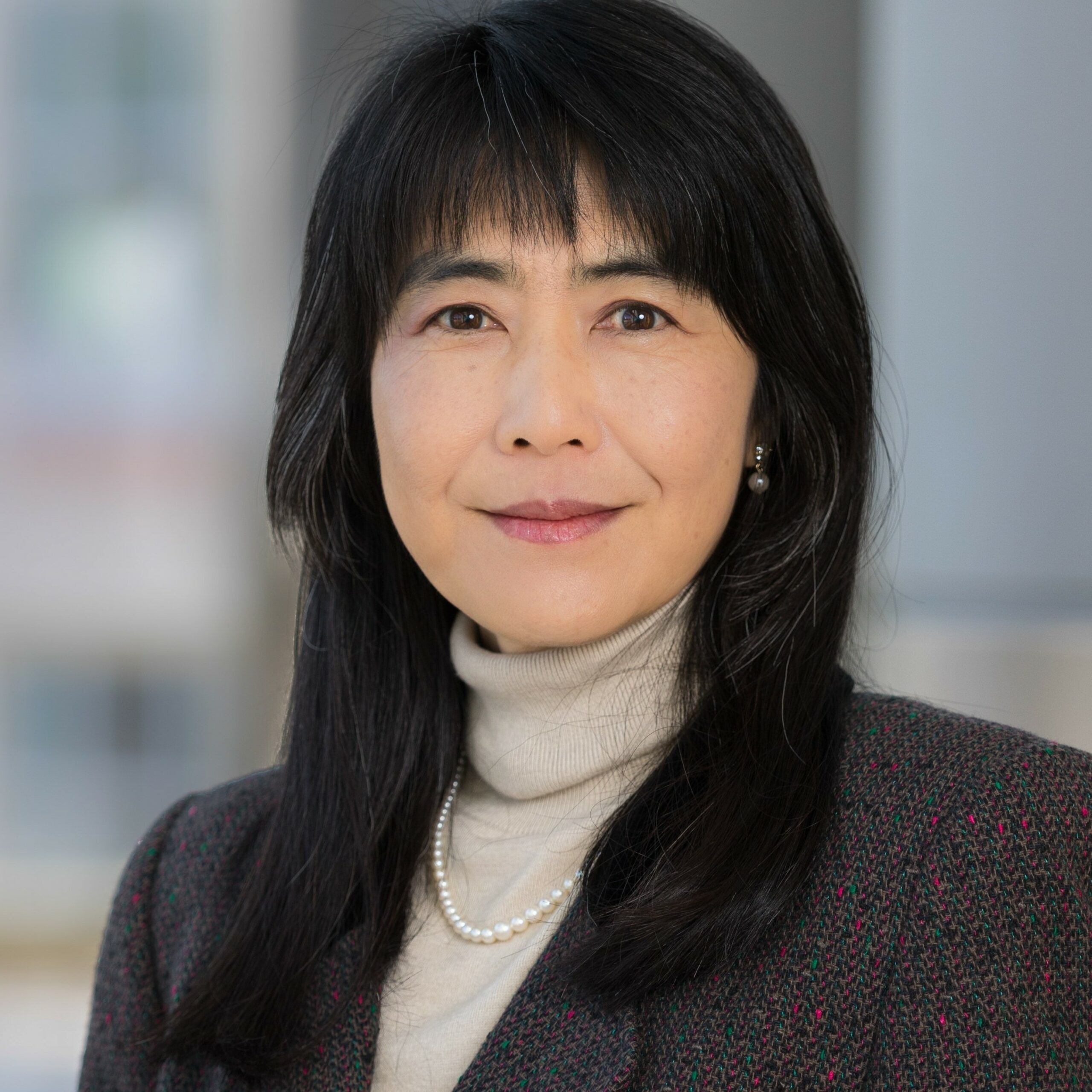 Hiroko Dodge, PhD
Dr. Dodge Dr. Dodge is Professor of Neurology and Co-Associate Director for the NIH-Layton Aging and Alzheimer's Disease Center at Oregon Health & Science University (OHSU). She also has been leading the Data Management and Biostatistics Core for the Alzheimer's Disease Center at OHSU over 15 years. Between 2009 and 2019, she simultaneously directed the Data Management and Biostatistics Core at Michigan Alzheimer's Disease Center at University of Michigan (UM), contributing to refurbishing the Data Core while serving as endowed Professor of Neurology at UM.
Read More
In addition to her statistical expertise, her research interests cover a wide range of areas, including behavioral intervention against cognitive decline, epidemiology of dementia and cross cultural comparisons on healthy cognitive aging. Over the past 10 years, she has been conducting a series of NIH funded behavioral intervention randomized controlled trials to examine whether social interactions through internet/webcams can improve cognitive functions. Her current NIH funded R01 has been recruiting social isolated older adults (aged 75 and over) collaborating with Meals on Wheels programs and other organizations (I-CONECT project: Internet-based Conversational Engagement Clinical Trial) (https://www.i-conect.org). She also has been actively conducting research in Japan: she has a research cohort of healthy older old in Okinawa, Japan, who have been followed since 2007, collaborating with the Okinawa Centenarian Study. This cohort has been providing opportunities for researchers to examine factors associated with healthy cognitive aging.
She served as the founding chair of a Professional Interest Area (PIA) entitled "Clinical Trials Advancements and Outcomes" in the International Society to Advance Alzheimer's Research (ISTAART, an international AD research organization sponsored by the Alzheimer's Association). This PIA creates an international researchers' forum where innovative clinical trial approaches, developments of outcomes sensitive to trial effects, and unique non-pharmacological trials are being introduced and discussed. She holds Fellow status at the Gerontological Society of America and serves as statistical and senior editors for multiple dementia journals.
Additional resources: ohsu.edu/people/hiroko-h-dodge-phd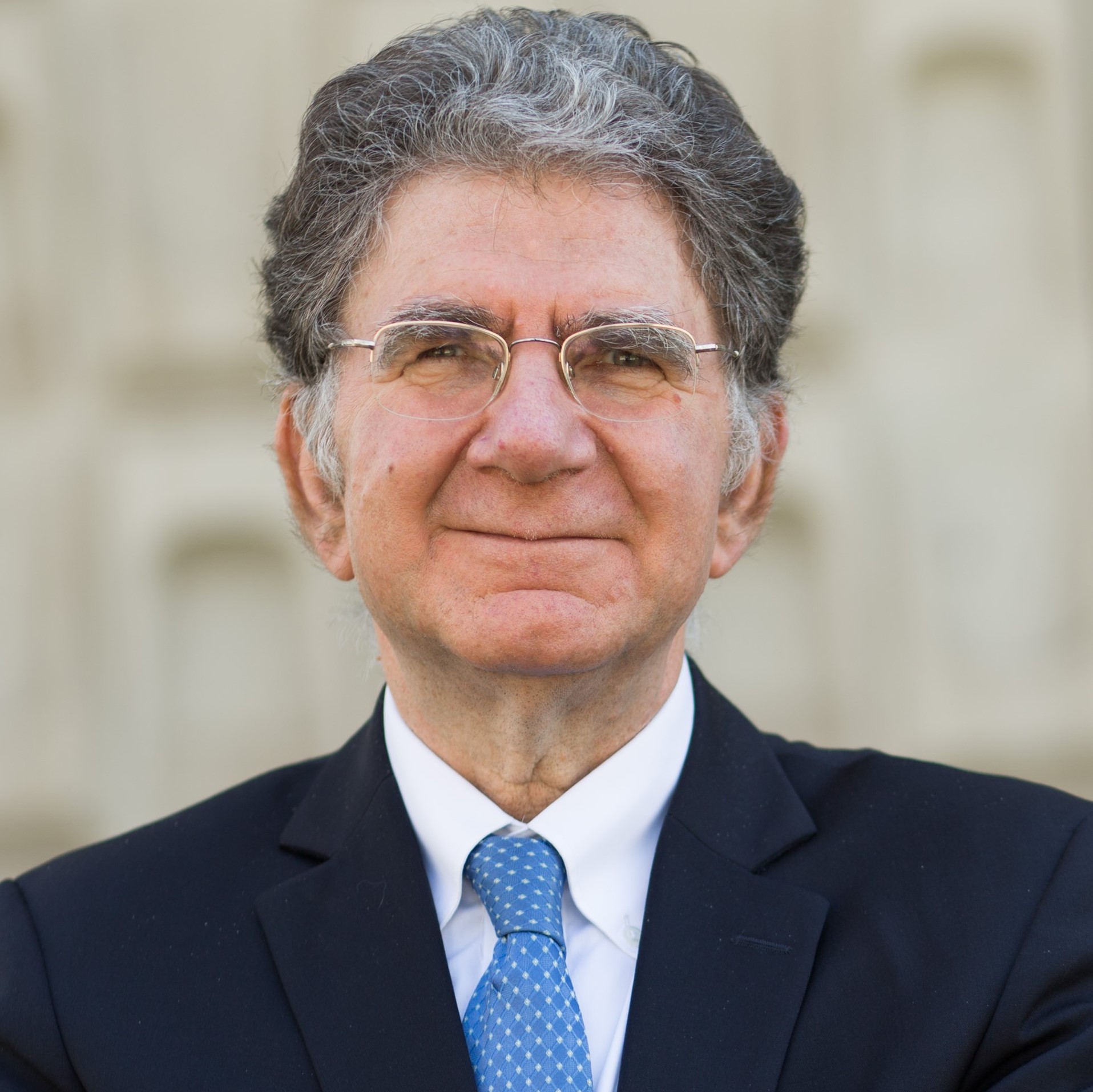 Howard Feldman, MD, FRCP
Dr. Feldman is a Professor in the Department of Neurosciences and Dean of Alzheimer's and Neurodegenerative Research at UC San Diego.
He directs the Alzheimer's Disease Cooperative Study (ADCS), a national grant-funded network and coordinating center that has a current portfolio of 10
clinical trials.
Read More
Dr. Feldman has made vital contributions in scientific discoveries and clinical research studies focused on aging, mild cognitive impairment/Alzheimer's disease (AD), frontotemporal dementia (FTD) and diagnostic/therapeutic trials. He has led numerous international clinical trials in AD resulting in important original data and informing care across the continuum of the disease. In the field of frontotemporal dementia, he has contributed to the discoveries of the progranulin (Nature 2006) and C9ORF72 (Neuron 2011) genetic mutations as well as to the elucidation of TDP43. He has helped lead the international working group that has reframed diagnostic criteria for Alzheimer's disease that have re-conceptualized the disease and transformed the approach to clinical trials (Lancet Neurology 2007, 2011, 2014, 2016, 2021).
His career contributions have been profiled in Lancet Neurology in 2007. He has been named by Web of Science Clarivate Analytics as a 'highly cited' neuroscientist and among 'the world's most influential scientific minds' (2008-18). He was appointed as a Fellow of the Canadian Academy of Health Sciences and the American Academy of Neurology in 2008. In 2019, he was also ranked #1 PI in Neurosciences funding from NIH by Blueridge Institute for Medical Research.
Additional resources: profiles.ucsd.edu/howard.feldman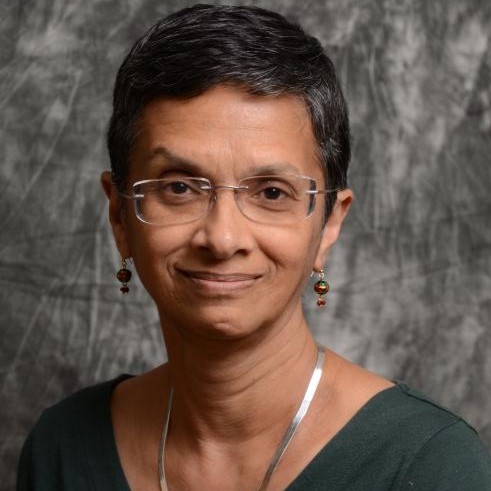 Mary Ganguli, MD, MPH
Dr. Ganguli is a geriatric psychiatrist and psychiatric/neuroepidemiologist at the University of Pittsburgh, where she teaches residents, fellows, and graduate students. She provides geriatric psychiatry outpatient services at the University of Pittsburgh Medical Center.
Read More
Dr. Ganguli has been conducting population-based studies of cognitive impairment and dementia since 1987. She served on the Neurocognitive Disorders Work Group of DSM-5 and is a member of the AAN Practice Parameter Work Group on MCI. She previously served on the National Advisory Council on Aging.
Dr. Ganguli is Associate Editor of the Journal of the American Geriatrics Society and of International Psychogeriatrics, and an Editorial Advisory Board member of Alzheimer Disease and Associated Disorders.
Additional resources: psychiatry.pitt.edu/about-us/our-people/faculty/mary-ganguli-mbbs-md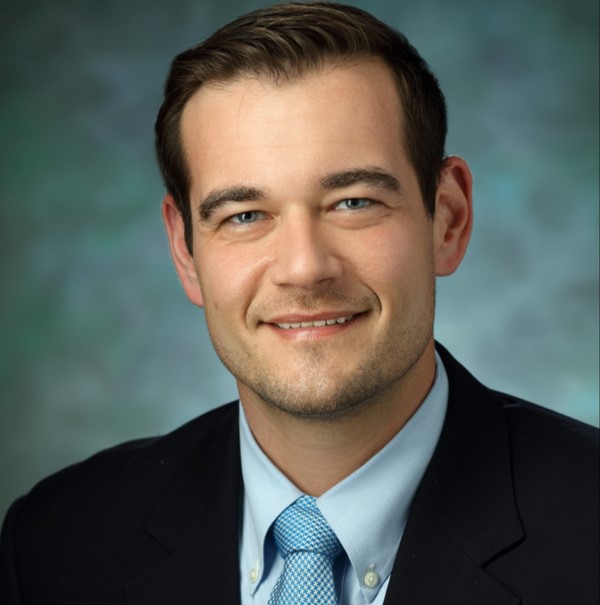 Matthew Peters, MD
Dr. Peters graduated from Penn State University and Johns Hopkins University School of Medicine. He completed residency and Chief Residency in psychiatry at Johns Hopkins, as well as clinical and research fellowships in neuropsychiatry at Hopkins.
Read More
An active clinician, teacher, and researcher, Dr. Peters sees patients in the Acquired Brain Injury Clinic and Memory and Alzheimer's Treatment Center at Johns Hopkins Bayview. He has been internationally recognized for his research work, being the recipient of the New Investigator Award from the Alzheimer's Association (2015), Career Development Award from the American Neuropsychiatric Association (2016), and the Young Investigator Award from the International Brain Injury Association (2017).
He has an active interest in developing sustainable, reliable, scalable mental health programs. Towards this end, he is the Medical Director of Telepsychiatry and Telebehavioral Health at Johns Hopkins Bayview, as well as the medical director of the BALANCE program, which incorporates mental healthcare into the workplace. He is an associate editor for the International Review of Psychiatry and a managing editor of the Johns Hopkins Psychiatry Guide.
Additional resources: hopkinsmedicine.org/profiles/details/matthew-peters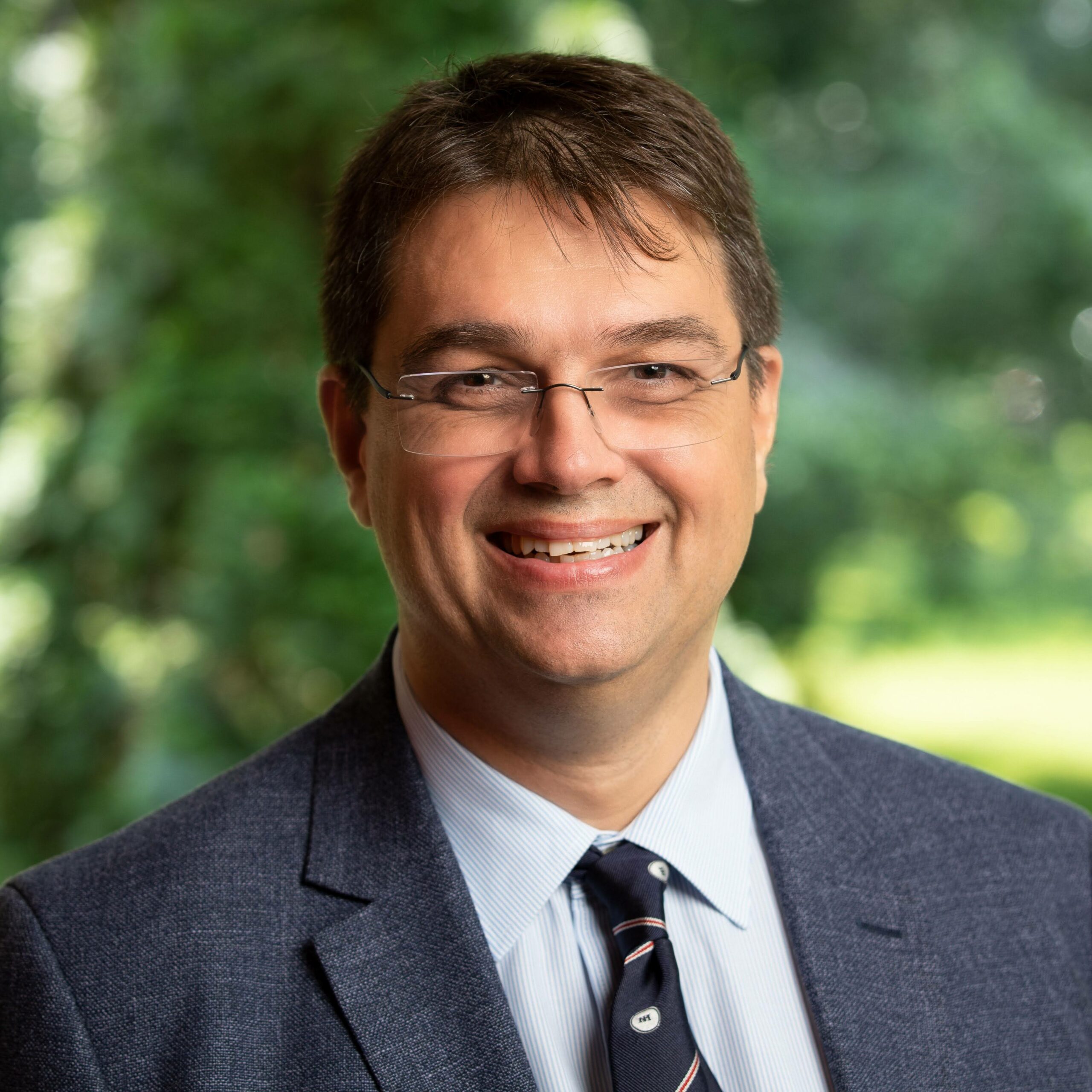 Pedro Rosa-Neto, MD, PhD
Dr. Rosa-Neto is a professor of Neurology, Neurosurgery and Psychiatry at McGill University. He is also an adjunct professor of psychology at the Université du Québec à Montréal (UQAM) and associated professor of Biomedical Science and Engineering (BMSE) at the Gwangju Institute of Science and Technology, South Korea.
Read More
He has specialized in modelling dementia pathophysiological progression using imaging and fluid biomarkers. Dr. Rosa-Neto is the Director of the McGill Centre for Studies in Aging, a Fonds de Recherche Santé – Québec Senior Scholar, and vice chair of the CCNA team 2 'Inflammation and Trophic Factor deregulation in Alzheimer's disease. He is also committee member of the 4th and 5th Canadian Consensus Conference on the Diagnosis and Treatment of Dementia (CCCDTD). Dr. Rosa-Neto research is funded by Alzheimer's Association, Canadian Foundation for innervation (CFI), Fonds de Recherche Santé – Québec (FRQ-S), Canadian Institutes of Health Research (CIHR) and the Weston Brain Institute.
Dr. Rosa-Neto obtained his medical degree from the Federal University Rio Grande do Sul, Brazil and his PhD from Aarhus University PET Centre, Denmark.
Additional resources: douglas.research.mcgill.ca/pedro-rosa-neto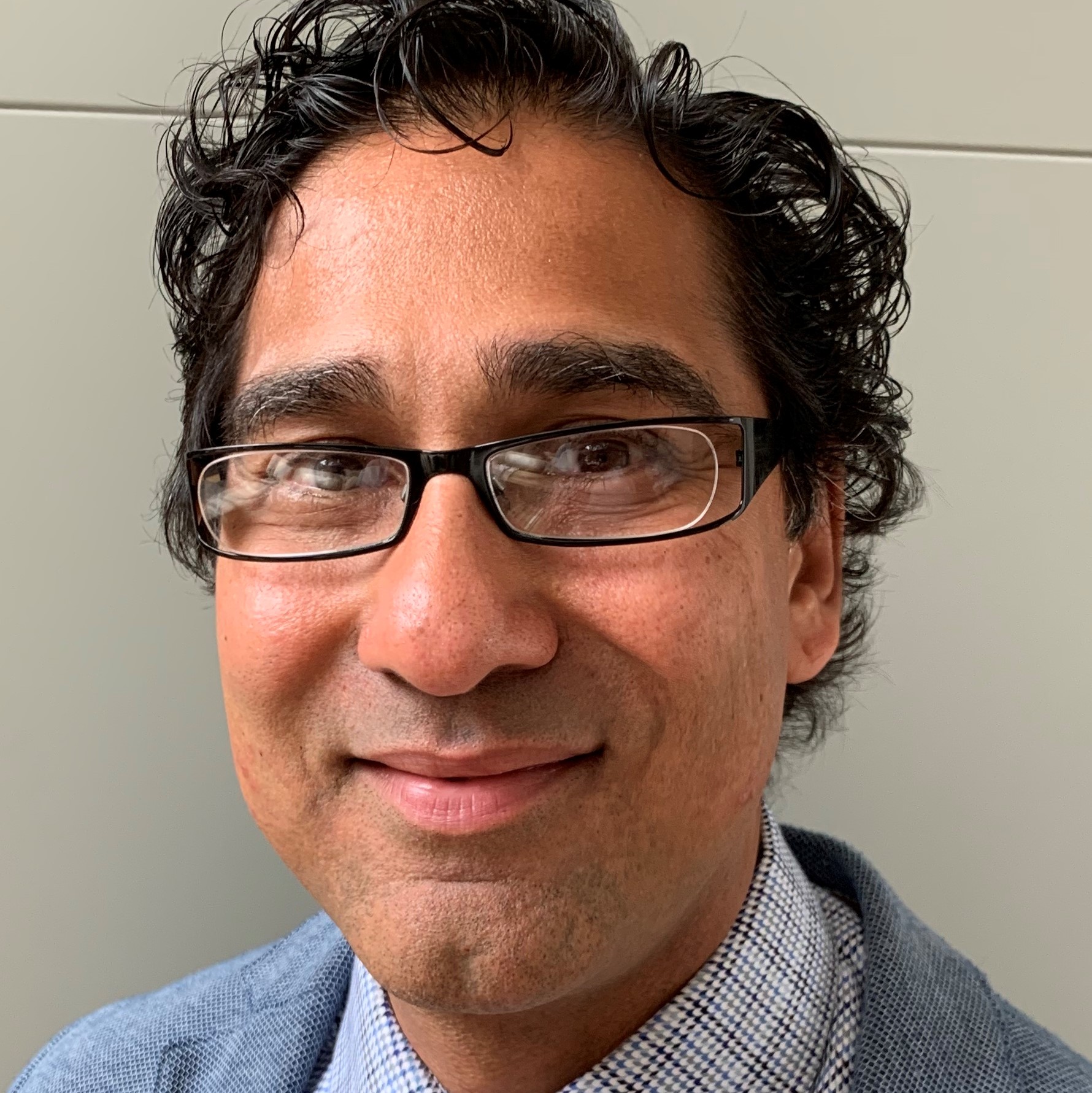 Zahinoor Ismail, MD, FRCPC
Dr. Ismail Dr Zahinoor Ismail is a Clinician Scientist and Professor of Psychiatry, Neurology, Epidemiology, and Pathology at the Hotchkiss Brain Institute and O'Brien Institute for Public Health, at the University of Calgary.
Read More
He has certification in Behavioral Neurology & Neuropsychiatry, and Geriatric Psychiatry, and has over 20 years of clinical experience. His research program encompasses: i) rating scale development and measurement-based care; ii) neurodegenerative disease epidemiology and diagnosis; iii) nosology, assessment, and management of non-cognitive markers of dementia; iv) neuroimaging and biomarker studies of dementia and predementia syndromes; and v) dementia clinical trials of cognitive and non-cognitive outcomes. His research has been funded by Brain Canada, the Canadian Consortium on Neurodegeneration in Aging, and the Canadian Institutes of Health Research, and he has authored over 150 peer reviewed manuscripts.
Dr. Ismail is Chair of the Canadian Consensus Conference on the Diagnosis and Treatment of Dementia, which generates Canadian dementia guidelines, the most recent iteration of which were published in 2020. He is also Chair of the Canadian Conference on Dementia, and Academic Co-chair of the US Alzheimer's Association-ISTAART Neuropsychiatric Syndromes Professional Interests Area.
Dr Ismail led the ISTAART development of the neurobehavioural syndrome Mild Behavioural Impairment (MBI) and the MBI Checklist, and co-led development of the new research criteria for biomarker and phenotypic classification of psychosis in AD and related dementias. Dr. Ismail is a contributor to international working groups advancing nosology in neurodegenerative diseases. He is an author on the revised IPA criteria for Psychosis in Neurocognitive Disorders, ISCTM-ISTAART criteria for Apathy in Neurocognitive Disorders, and the upcoming revision of the IPA criteria for Agitation in Neurocognitive Disorders.
Additional resources: hbi.ucalgary.ca/profiles/dr-zahinoor-ismail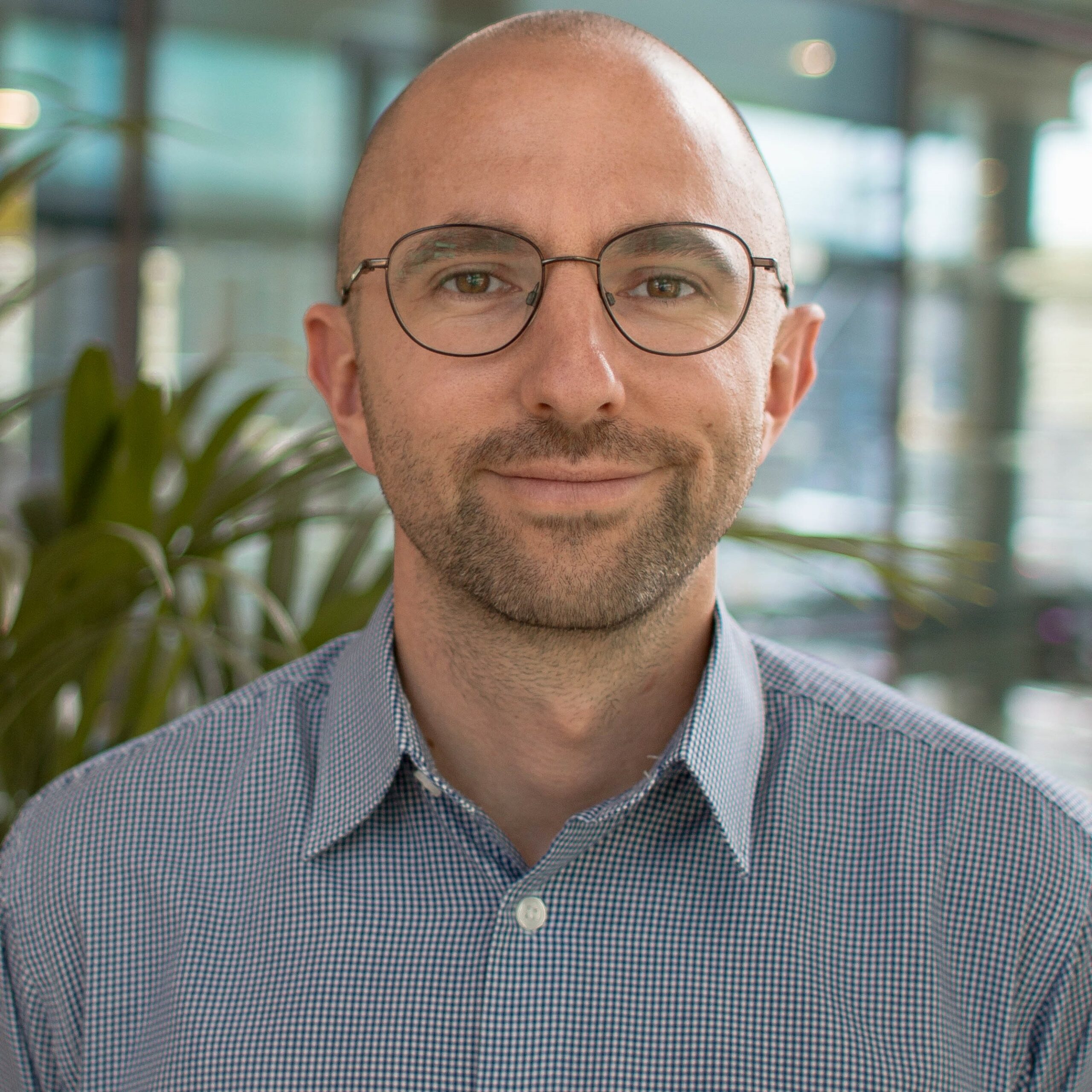 Paul Donaghy, MD
Dr. Donaghy is an NIHR Intermediate Research Fellow at Newcastle University and a Consultant Old Age Psychiatrist.
His research interests include the clinical and biomarker characterization of prodromal dementia with Lewy bodies (DLB) and brain imaging in DLB. He will soon take up a Medical Research Council Clinician Scientist Fellowship investigating inflammation in early DLB.
Additional resources: ncl.ac.uk/bns/people/profile/pauldonaghy.html