21st Annual MCI Symposium and 
Public Education Forum 
March 17-18, 2023/April 2, 2023
Presented by The Wien Center for Alzheimer's Disease and Memory Disorders, Mount Sinai Medical Center and 1Florida ADRC
Q&A
Panels and Discussions
The 2023 edition of the Symposium was held online in a virtual structure, i.e., consisting of live presentations combined with Q&A sessions as well as panel discussions.
The Symposium included three keynotes and several lectures, featuring international experts in the fields of neurology, psychiatry, geriatrics, neuropsychology, radiology, epidemiology, pathology and molecular biology. The presentations were prerecorded and played during the live sessions, allowing the presenters to respond to incoming questions in writing. The Q&A segments concluding each lecture and the panel discussion at the end of each session were live, showcasing the video cameras of each presenter, chair and moderator.
The panel discussions were conducted by the chair and a moderator who will be assigned to facilitate the interaction with the audience towards a better understanding of the issues.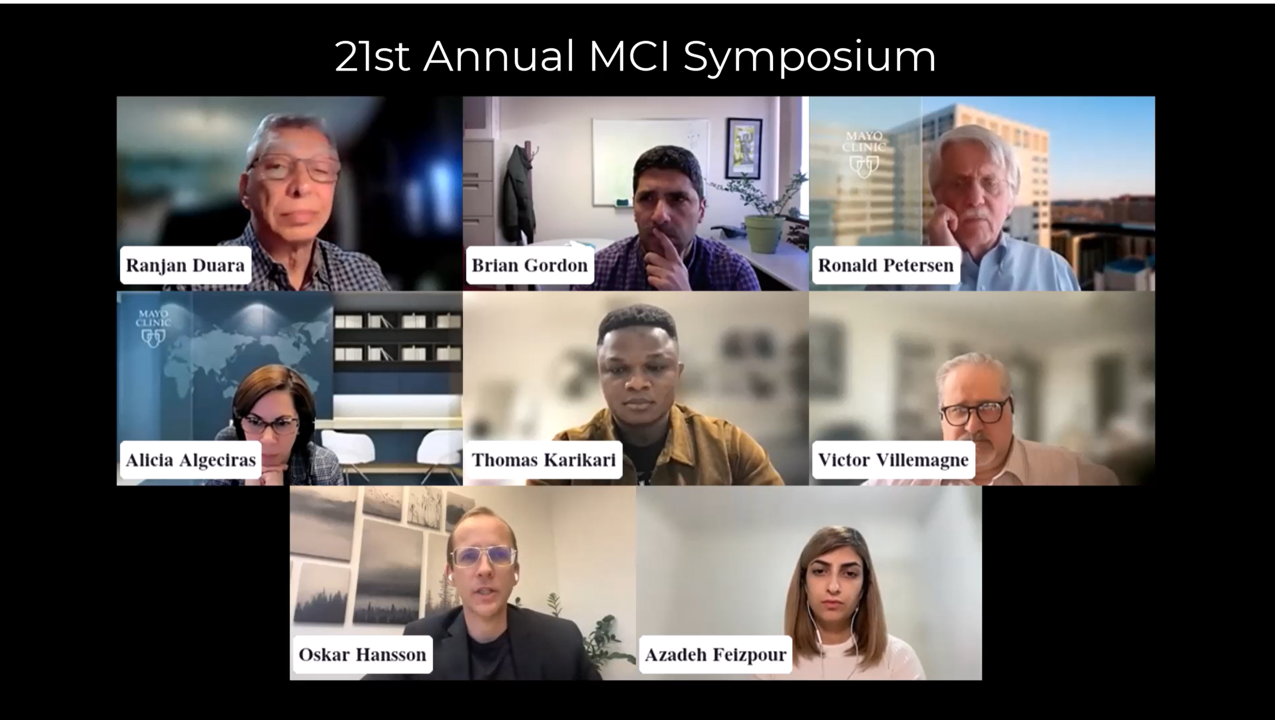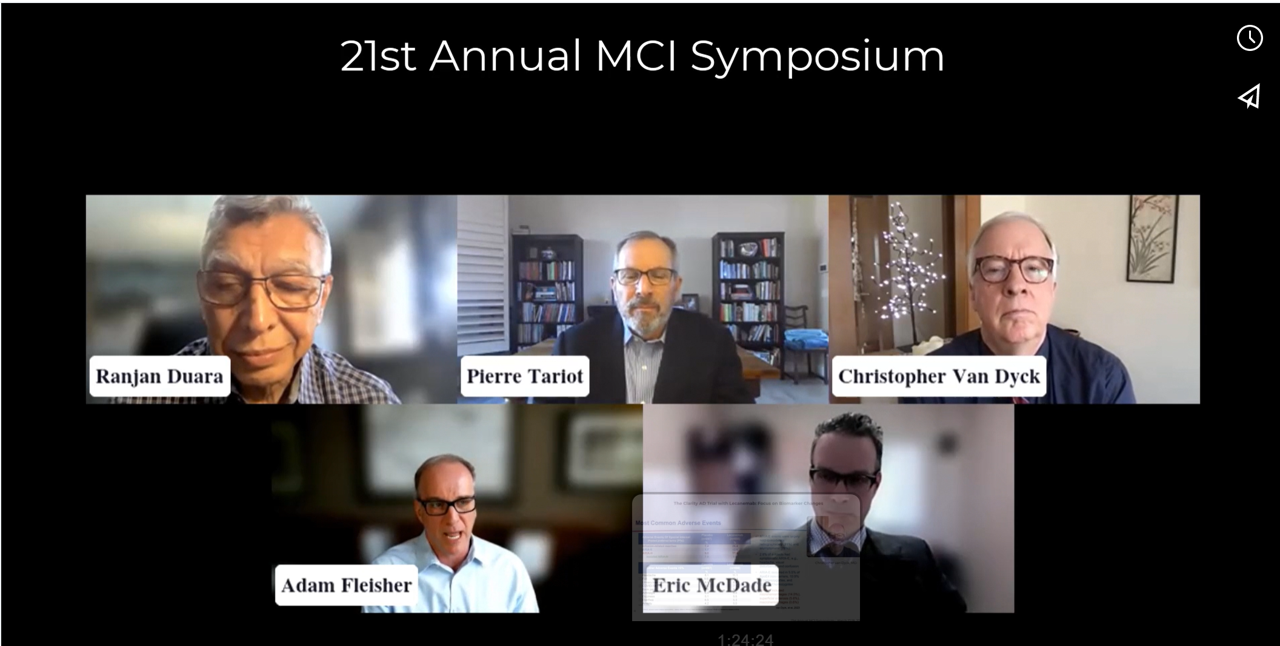 Review past editions' recordings and slides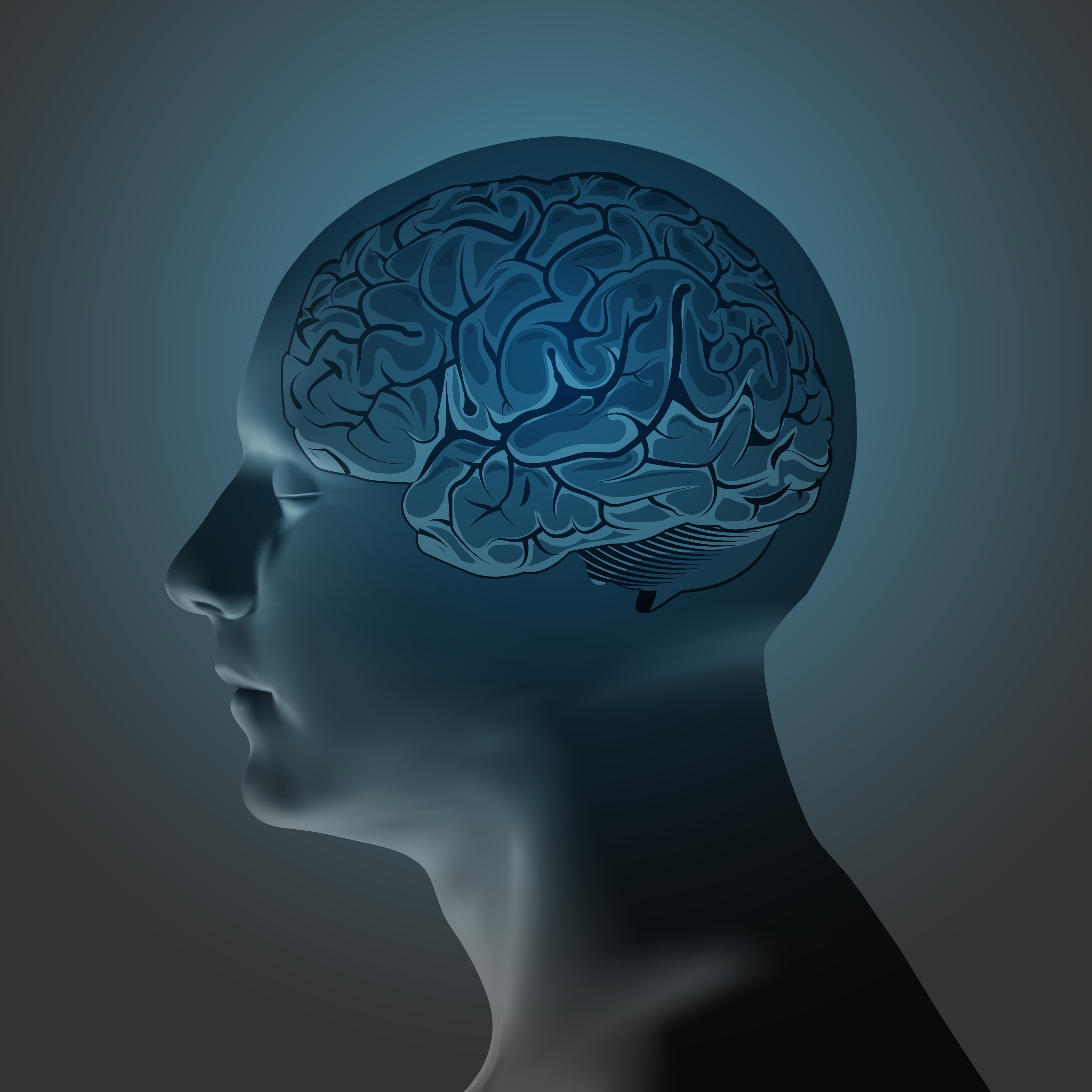 21st ANNUAL MILD COGNITIVE IMPAIRMENT SYMPOSIUM and WORKSHOP
Friday, March 17, 2023
(10:00 am – 3:40 pm US Eastern Time)
Saturday, March 18, 2023
(10:00 am – 12:40 pm US Eastern Time)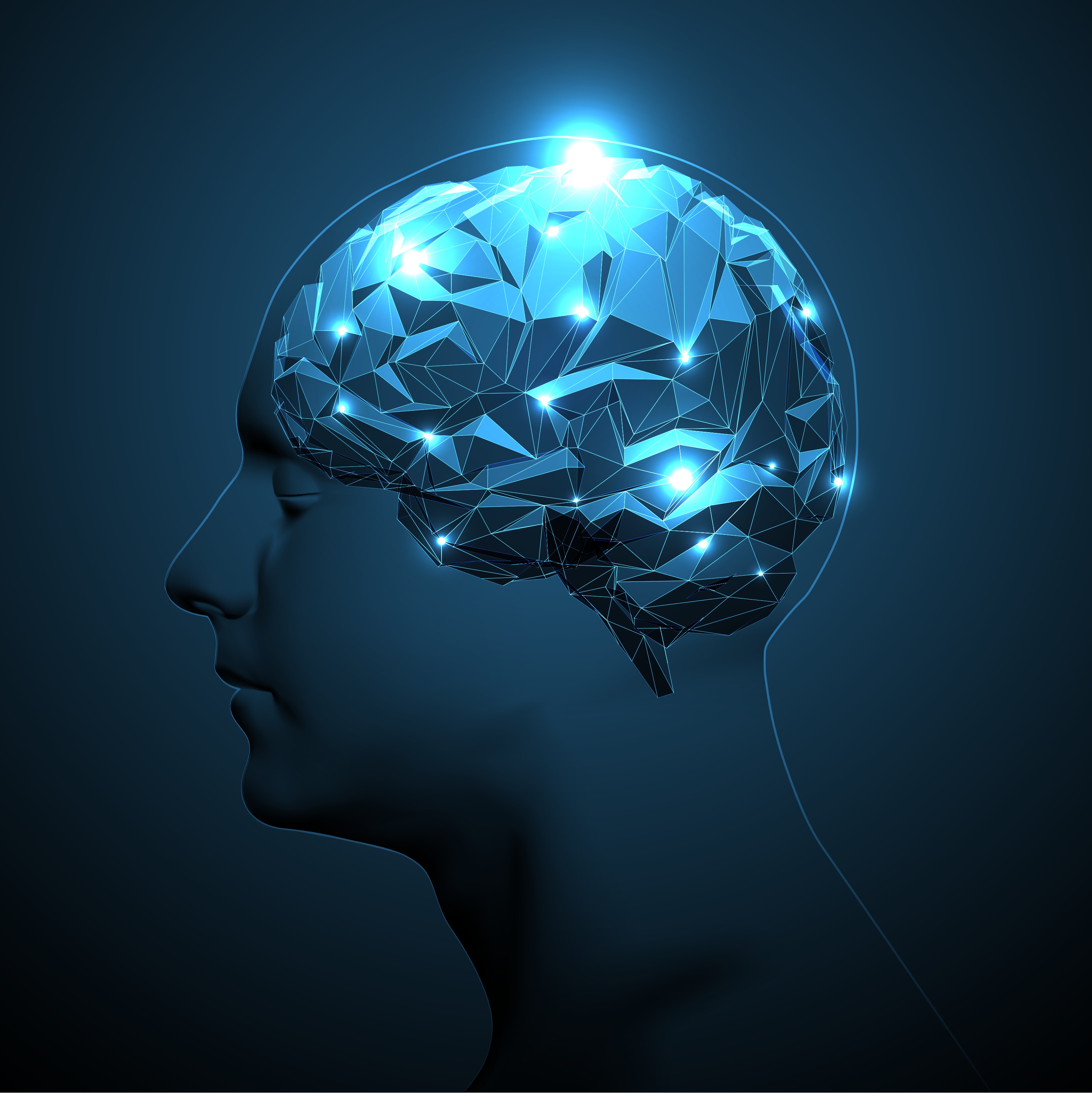 THE ANNUAL ALZHEIMER'S PUBLIC EDUCATIONAL FORUM
Sunday, April 2, 2023
(1:00 pm – 4:00 pm US Eastern Time)
Stay Up To Date With The Latest Updates and Event Info
Just as in past years, we will feature a Public Educational Forum.
2021 Alzheimer's Public Education Forum