OBJECTIVES  |  BACKGROUND/NEED  |  HISTORY  |  GALLERY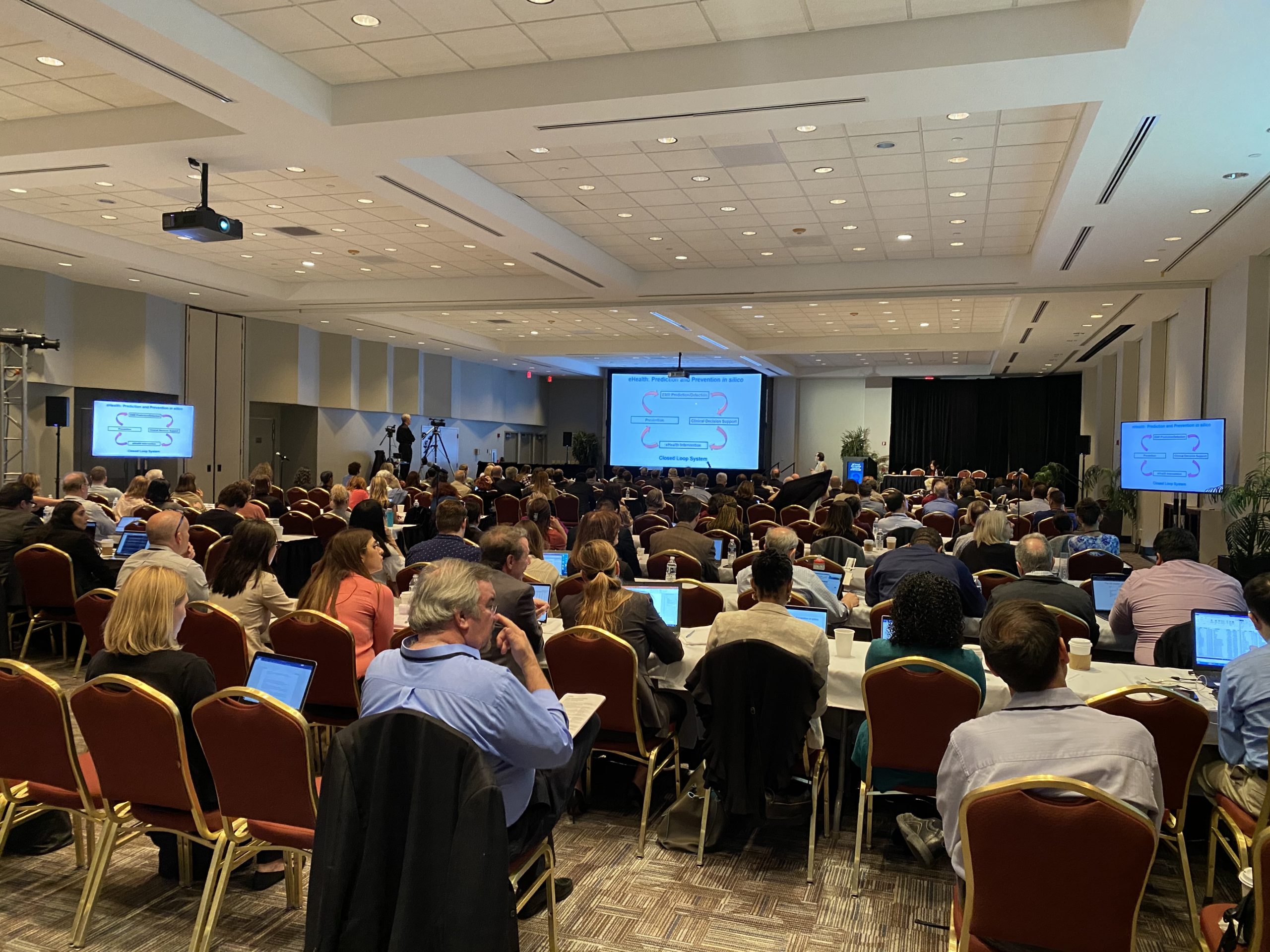 1
Describe the clinical significance of the terms mild cognitive impairment (MCI) and "Adult Cognitive Disorders"
2
Discuss the neurological manifestations of SARS-CoV-2
3
List examples of the heterogeneity of Alzheimer's Disease as it relates to cognition, demographics, biomarkers, neuropathology, and genetics
4
Explain how biomarkers such as amyloid and tau deposition in the blood and brain can be used to predict the rate of progression in MCI and early Alzheimer's Disease​
5
Identify neuropsychiatric features of MCI and dementia
​
SESSION 1: COVID-19, MCI, and Dementia
Upon completion of this session, attendees will be better able to:
1. Describe global efforts to study the short-and long-term consequences of SARS-CoV-2 on the vemtral nervous system
2. List the pathogenesis and neurological manifestations of COVID-19 infection
3. Summarize the clinical features and plasma biomarkers of neurodegeneration and neuroinflammation in hospitalized COVID-19 patients
4. Discuss the impact of COVID-19 on persons with MCI and AD
SESSION 2: Heterogeneity of Alzheimer's Disease
Upon completion of this session, attendees will be better able to:
1. Describe the cognitive and biomarker heterogeneity of the preclinical and prodromal stages of AD
2. Summarize the pathological heterogeneity of AD in the MCI and dementia stages
3. List multiple genes that are associated with the age at which people develop Alzheimer's disease
4. Explain strategies for using biomarkers in the design of clinical trials
SESSION 3: Predicting Progression & Cognitive Decline in AD and Impact on Clinical Trial Design
Upon completion of this session, attendees will be better able to:
1. Describe how regional accumulation of tau in the brain determines the rate of progression
2. Discuss how subjective and objective measures of cognition can be used to identify participants for AD clinical trials
3. Summarize the evidence for the effect of social interaction on preserving cognition
4. Explain how to incorporate factors associated with the rate of progression into the design of AD trials
SESSION 4: Neuropsychiatric Features of MCI
Upon completion of this session, attendees will be better able to:
1. Discuss the prevalence and clinical correlates of neuropsychiatric symptoms in people with MCI
2. Summarize the management of neuropsychiatric symptoms in MCI and AD
3. Describe the neuropsychiatric features of Lewy Body Disease
4. Explain how to measure neuropsychiatric symptoms in MCI and dementia using caregiver reports and objective assessments
BACKGROUND and NEED
Projections are that nearly 14 million people in the United States and 120 million people worldwide will have dementia caused by Alzheimer's Disease (AD) and other conditions by the year 2050, a phenomenon driven by increased longevetity. All forms of dementia have a major impact on the quality of life and productivity of affected individuals, their caregivers and the community in general. Individuals with dementia suffer from cognitive and functional impairment, social isolation, problematic behaviors and overall deterioration. Many people with AD require long-term care. In addition, their caregivers are often affected physically, psychologically and financially by the burden of providing care.
Due to improvements in clinical assessment, brain imaging and biomarker methods, major advances in identifying the earliest features of AD and other causes of dementia have been made. International workgroups, including those convened by the Alzheimer's Association and the National Institute on Aging (NIA), have provided new criteria and guidelines to diagnose Alzheimer's disease, Lewy Body Dementia and Frontotemporal Dementia more accurately. The criteria for diagnosing a pre-dementia condition known as Mild Cognitive Impairment (MCI) have also been refined. People with MCI are at an increased risk for progressing to AD or other dementias. In addition, neuropsychiatric symptoms, such as apathy and agitation, are associated with faster progression from MCI to dementia, so their identification is clinically useful.
The early diagnosis of dementing illnesses can lead to earlier pharmacological treatment and other interventions, such as caregiver education, legal and financial counseling. Recent studies indicate that clinicians often lack knowledge of new diagnostic guidelines, resulting in inaccurate diagnoses and delays in intervention. In practice, many clinicians are also unaware of the advantages and limitations of new methods for clinical assessment and brain imaging, and how to utilize results from cognitive tests in patients with high cognitive reserve. Practioners also need information about new research in the field, including clinical trials, to better respond to patient questions about when and why to refer them to clinical trials.
EVENT HISTORY
Under the direction of Ranjan Duara, MD, the Wien Center for Alzheimer's Disease and Memory Disorders at Mount Sinai Medical Center, Miami Beach, initiated the MCI Symposium in 2003.
The purpose of the first and subsequent symposia has been to provide a forum where new information is provided and in-depth discussions take place about the earliest stages of Alzheimer's disease and other conditions that result in cognitive impairment in the elderly. The symposia have featured national and international experts in the fields of neurology, neuropsychology, psychiatry, geriatrics, epidemiology, genetics, imaging and neuropathology. Other topics of discussion have included the biology, early detection, prevention and treatment of conditions that result in cognitive impairment in the elderly.
Each symposium has had a central theme presented in the format of three or four half-day minisymposia (each with its own subtheme) over a two-day period. Starting with the 10th Annual MCI Symposium in 2012, the second day of the Symposium has been devoted to a Workshop in which practical issues related to diagnosis or treatment of conditions leading to MCI and dementia were discussed.
In 2013, the MCI Symposium included the First Alzheimer's Public Educational Forum for patients, at-risk family members and caregivers. This segment originated in response to the need for increased information from the general public about risk factors, early detection, prevention and treatment of Alzheimer's disease and related conditions
PROGRAM DIRECTOR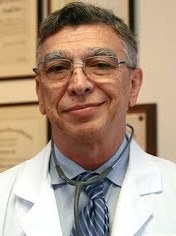 Dr. Ranjan Duara is the Medical Director and Dennis C. Cole Family Chair in Alzheimer's Disease Research at the Wien Center for Alzheimer's Disease and Memory Disorders at Mount Sinai Medical Center in Miami Beach. He is a Professor of Neurology at the Herbert Wertheim College of Medicine (Department of Neurology) at Florida International University and Courtesy Professor of Neurology, University of Florida College of Medicine. He completed internal medicine and neurology residencies in India, the United Kingdom and at Thomas Jefferson University Hospital in Philadelphia, and did a fellowship in neuroscience and neuroimaging at NIH.
Dr. Duara's research has focused primarily on early diagnosis of Alzheimer's disease and other dementias, neuroimaging, genetic epidemiology and the methodology for staging the transition from normal cognitive aging to dementia. He has contributed to over 200 articles in peer-review scientific journals as well many book chapters.
He is the Principal Investigator for the State of Florida Alzheimer's Disease Initiative Brain Bank and Associate Director of the 1FLORIDA Alzheimer's Disease Research Center. He has also been an investigator in numerous clinical trials of novel agents for the treatment of Alzheimer's Disease.
WIEN CENTER FOR ALZHEIMER'S DISEASE AND MEMORY DISORDERS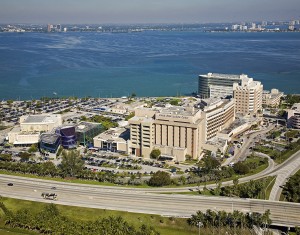 The Wien Center for Alzheimer's Disease and Memory Disorders, since its inception in 1986, has provided clinical care in the form of diagnosis, comprehensive neurological, psychiatric, social service and outreach services to patients and their caregivers in South Florida, the Caribbean and Central and Central America.
The center has been very actively engaged in clinical, neuroimaging, neuropsychological, epidemiological and genetic research, as well as in clinical trials, including the Alzheimer's Disease Neuroimaging Initiative and many studies sponsored by the Alzheimer's Disease Cooperative Studies group as well as pharmaceutical and other healthcare companies. The center is also the host of the State of Florida Brain Bank, including a registry of autopsy donors for those afflicted with memory disorders and the only facility to obtain neuropathological diagnosis for such patients in all of South Florida.
The center has been a recipient of numerous grant awards, including a partnership in a National Institutes of Health Alzheimer's Disease Research Center (ADRC) award. The center has been in the forefront of providing education about memory disorders to professionals and the community at large. It initiated a comprehensive community memory screening program in the early 1990s, which continues to serve hundreds of South Florida's elderly residents each year.
While the Wien Center has been at the forefront of major advances in Alzheimer's including diagnosis, treatment and research, for the last 25 years, there remains much to learn and investigate. The MCI Symposium, the Early Alzheimer's Disease Workshop and the Public Education Forum are the vehicles for this learning process, not only for the center and for the residents of South Florida, but also for the many individuals who travel to Miami Beach to attend these events each year.
Discover more about the Wien Center at its website.
The event is accredited (CME/CE).